Here is a quick down and dirty photo analysis for market garden. I think this is one of the first ones I did so it lacks the lines and detail in the photos. But the gist is still there. One major point, Stop putting the airborne first aid kit on your helmet. As far as I can find only the 502nd PIR did that, none of the other regiments.
1 & 2: the later web chinstraps being worn (some claim these weren't seen until varsity) and the first aid kits on the weak side shoulder.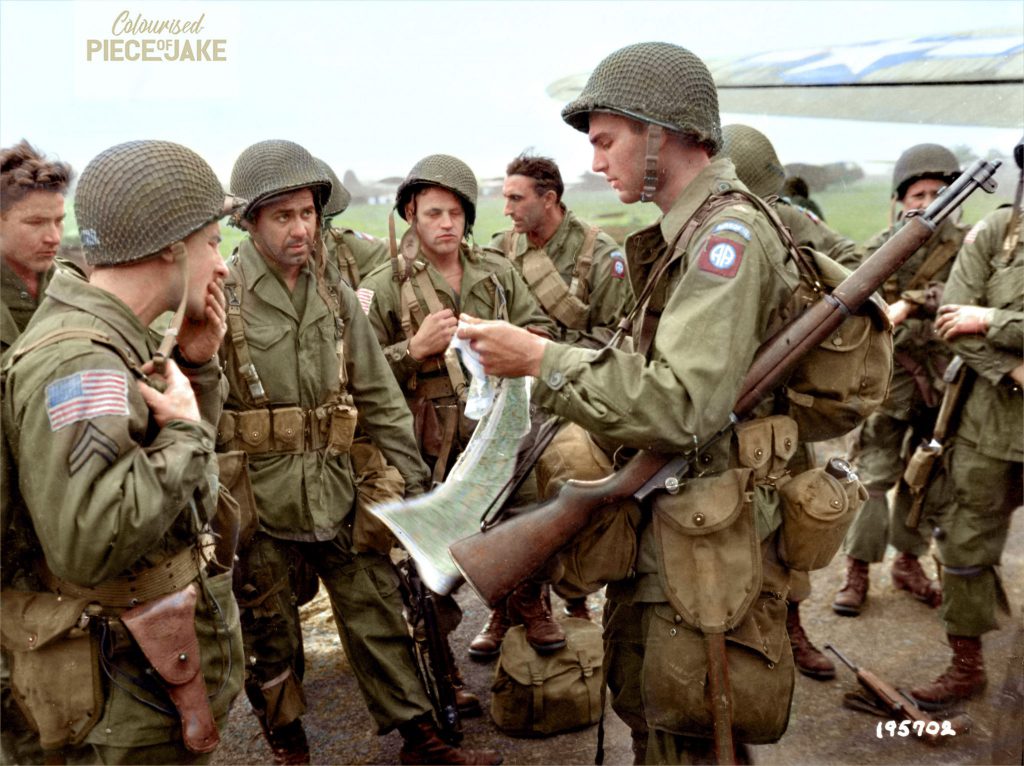 3 – 6: standard carbine pouches in use. Both "stock" and "belt" versions.
7 & 8: the 2 different gasmasks in use by the different divisions
9 & 10: M1942 uniforms and rigger pouches.